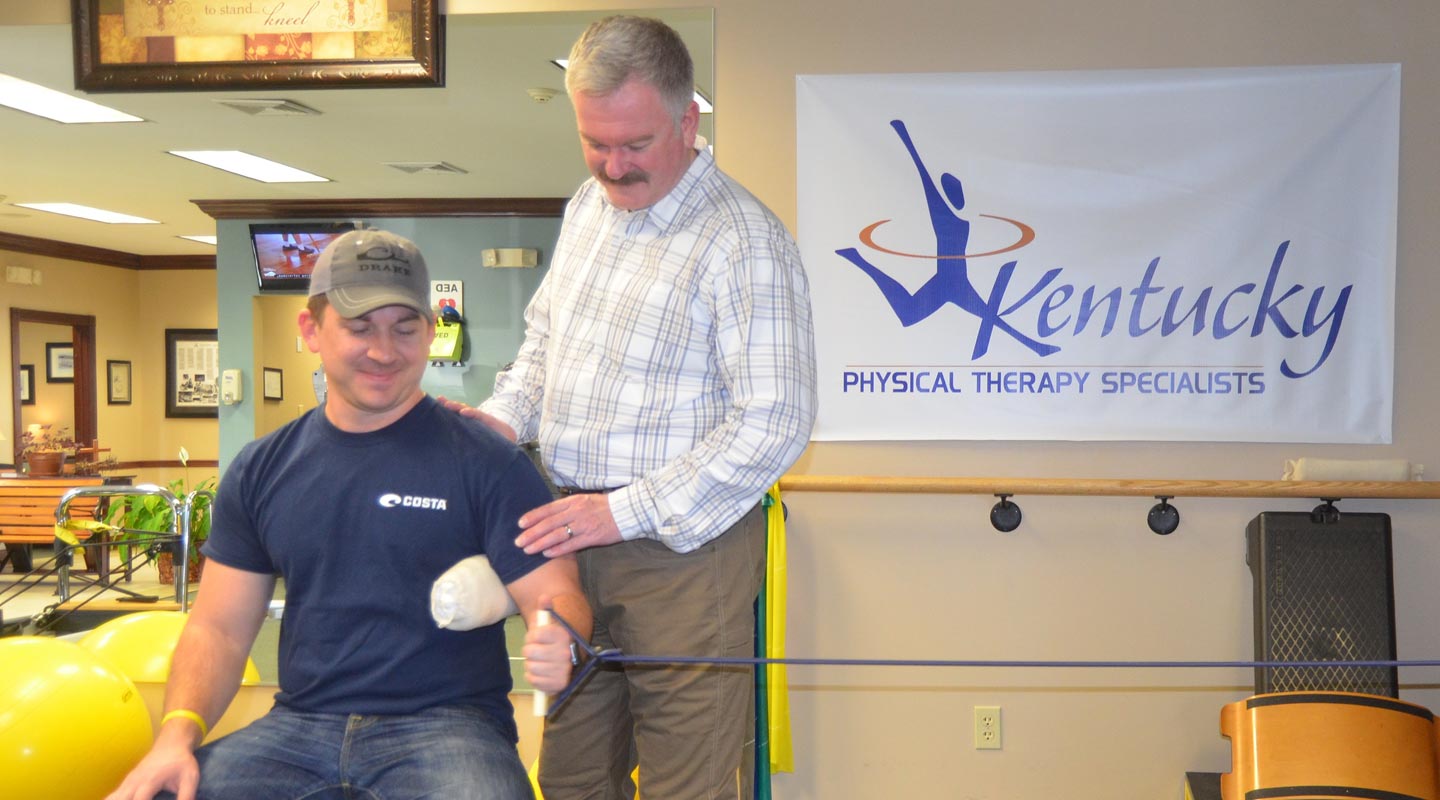 Your Journey to Pain-Free Starts now.
Quickly and easily set up an appointment with one of our physical therapists to help fix your nagging pain—and start reclaiming your life. Click below to schedule a call NOW.
Kentucky Physical Therapy Specialists and ProRehab are longstanding partners in serving the Madisonville community and surrounding areas.
Clinic Manager JW Durst, PT, DPT, OCS, ATC, CSCS, has a Doctor of Physical Therapy degree and is Board Certified in Orthopaedics. He is an integral part of the community, serving on the school board and an active member of his church.
KYPTS is dedicated to sponsoring local organizations and has a strong commitment to Madisonville and the surrounding communities. We offer a broad spectrum of services in sports medicine, orthopaedics, Parkinson's care, balance, orthotics, and more.
The longer you ignore pain, the worse it often gets. We've made speed a priority with quick and easy scheduling.
Text Us NOW
Send a text to (866) 922-1162 and we'll get back to you quickly about scheduling your appointment.
Schedule Online now
Fill out the form below, and we'll quickly follow up with you about an appointment.
If it's after hours, we'll get back with you as soon as we're back in the office.
Fill out the form below and someone will contact you within one business day to schedule your appointment!
Ever had a "physical therapist on demand"? Now you can talk with yours anytime, anywhere with our NOW App.
 As a KYPTS patient, you can send your PT a message through the ProRehab NOW app whenever you have questions about your rehab, new pain, or something else. It's physical therapy at your fingertips.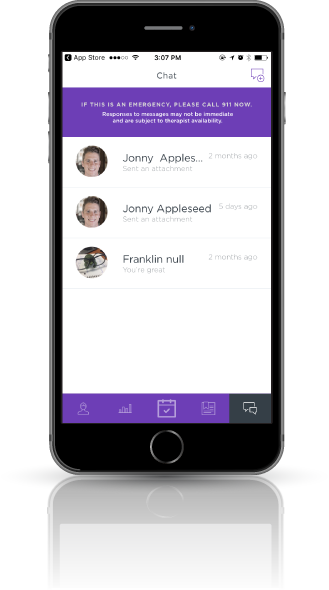 What People Are Saying About Us
See how we've helped others quickly overcome their nagging pain...and get back to living life their way.
Awesome service! Great people! Felt like I was part of the family!
Eric T.
KYPTS Patient
Over the years I have been here several times for different things that I have needed taken care of. They have always been caring, efficient, and brought forth good results.
Charles B.
KYPTS Patient
I highly recommend Kentucky Physical Therapy Specialists to everybody needing therapy! J.W. and all the therapists are all so caring and kind. I certainly give this place a FIVE STAR rating! Thanks to all of you for making me well!
Phyllis M.
KYPTS Patient
I would highly recommend Kentucky Physical Therapy Specialists. The staff is wonderful – I always enjoy seeing their smiling faces… they make it enjoyable!
Scotty A.
KYPTS Patient
The staff here is not only knowledgeable and helpful, they are also very friendly.
Tina O.
KYPTS Patient
I went in a few months ago to be treated for frozen shoulder. Today I was released, and I am feeling much better. All of the staff were kind and professional. The facility is clean and inviting and I actually looked forward to going there for therapy. Thanks for all you did!
Mary W.
KYPTS Patient
Not sure if physical therapy can help?
We'll do a thorough 15-minute evaluation in our clinic to find out what is bothering you.
No strings attached!